Bundesliga coach comments on Bayern links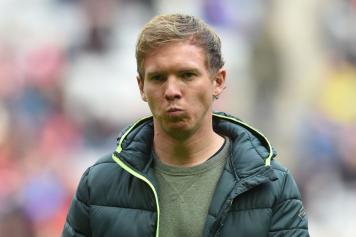 13 September at 17:40
Hoffenhiem manager Julia Nagelsmann has been heavily linked with the coaching role at Bayern Munich, taking over when three time Champions League winning manager Carlo Ancelotti when the Italian leaves, according to
FourFourTwo.
And the recent comments from the German boss will only fuel that the speculation:
"To me. I am from, or rather have lived, in Munich for many years."
"Originally I am from Landsberg am Lech, which isn't far away from Munich. My wife and my kid are going to move to Munich soon, we are building a house; therefore we do have a close bond to this area. It is our home.
"And even if I am not going to coach Bayern, I will still be a happy person whenever I do die. I am very, very happy with my life.
"And Bayern might even make me a little happier, but that doesn't say that my happiness depends on Bayern."