Busquets: Why Messi has never moved to the EPL, and why he never will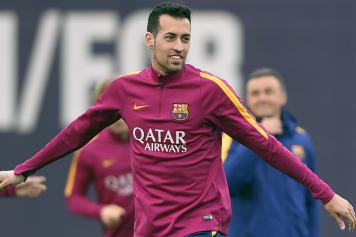 14 March at 14:15
Sergi Busquets claims that Lionel Messi will never join Chelsea, and hasn't because "he has everything at Barcelona".
The Argentine has won four Champions League trophies at the Camp Nou, but the French press recently confirmed that three clubs were always on his tail, namely PSG and Premier League stalwarts Chelsea and Manchester City.
With the Catalans welcoming Chelsea tonight, Busquets felt it was a good idea to remind English fans that his Argentine team-mate is very well settled in Spain.
"He is totally at home here, having all the factors there are – a great changing room, winning titles, a great project, winning collective and individual awards," Busquets said.
"He is in a great city and in the end all these positive things are difficult to find elsewhere.
"The Premier League is a spectacular league that we would maybe like to play in, but if you have to take the positives and the negatives into account.
"When you do that it is very difficult to think about leaving Barcelona because you have everything here to make you feel good.
"If you have been here for a long time and it feels so much like home, it is hard to leave."