BVB Coach: Real Madrid not Champions League favourites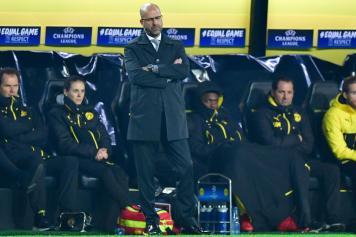 07 December at 18:15
Peter Bosz has unleashed a bombshell by claiming that Real Madrid weren't to be considered the favourites to this season's Champions League.
The reigning two-time European champions were nigh on unstoppable last season in Champions League action, but are now having to qualify second in Group H after being bested by Tottenham.
The Merengues still ended their group stage well by grabbing a win against Borussia Dortmund (3-2) at the Santiago Bernabéu, but Bosz had other things on his mind in the press conference.
"After today's game, I don't know if it is possible to say that Real Madrid are the favourite to win the Champions League," Bosz said during his press conference.
"They were not very strong tonight."
Though the German then partially doubled back ( "Although, it is true that they rested many players and they are one of the favourites." ) he merely expressed something that is on the minds of many football fans: that the Merengues aren't the clinical killers of yesteryear.