Cairo: Florentino had never heard of Belotti before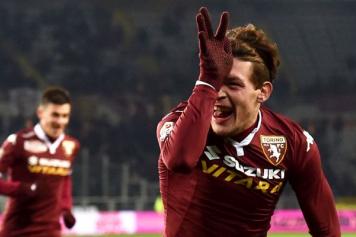 13 November at 18:45
Urbano Cairo has admitted that Florentino Perez
didn't even know who Andrea Belotti was.
The Italian striker has been linked to some of Europe's biggest clubs, including Manchester United and Man City.
The comments come as a bit of a shock, seeing as the 23-year-old has scored 29 Serie A goals as of the beginning of last season.
"Belotti's an exceptional guy and loved by everyone," Cairo told Gazzetta dello Sport.
"He's kept his feet on the ground and he's humble, even he has a €100m release clause on his shoulders. He needs to stay calm, he said he didn't think about it at the time of his renewal. He scored 13 goals either side of last season, with and without a clause."
Real Madrid have been linked to a number of strikers ever since they sold Alvaro Morata, and have resorted to starting Borja Mayoral when Karim Benzema and Cristiano Ronaldo weren't available.
"I went to dinner with Florentino Perez and talked to him about the renewal of players with huge clauses," Cairo continued.
"I mentioned Belotti and he didn't know him, but I talked about shielding him with a €100m release clause.
"Aware of his clause, his ears perked up. If it had been for €20m, they wouldn't have."