Calciomercato Team Selling Ranks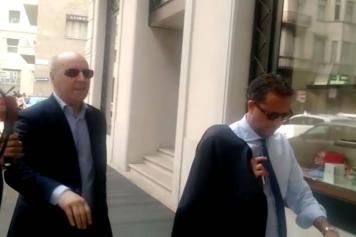 19 June at 16:00
When it comes to transfers, it's very easy for fans to identify which players their own teams could use. But there are always three sides to a transfer, the buying team, the player himself (would he want to join your favorite team?) and usually most importantly the selling team. The third side of the triangle is often the most predictable, since recent history and financial situation can often give us a pretty good idea of the likelihood a deal will happen.

Since we are entering the key months in the transfer window, I created a guide on the main teams in Serie A to give you a better sense of what it's like to deal with them…


Bottega Cara Division

We'll pick up the phone for any player, just be ready to spend a ton. In Italy a "bottega cara" is the fancy store in town where you can easily spend a fortune on a luxury item with mixed results.

Udinese- the original bottega cara in Serie A- in recent years the Friulani sold players who turned out to be established starters on top teams like Alexi Sanchez, Samir Handanovic, Mehdi Benatia, Juan Cuadrado and Allan in addition to Kwadwo Asamoah, Mauricio Isla and Gokhan Inler.

​But in recent years the club has stopped being the launching pad for top prospects looking to establish themselves- this is partly because of manager Guidolin's departure and the Pozzo family prioritizing their efforts on Watford. But that won't stop them from asking significant returns for midfielders Seko Fofana, Jakub Jankto (who has made it clear he wants to leave Serie A) and Antonin Barak who has been compared to Milinkovic Savic.

While the cupboard maybe a bit bare, Udinese aren't shy for asking for massive returns, in a recent interview Napoli president Aurelio De Laurentiis stated that he was interested in signing goalkeeper Alex Meret, but that the Pozzo family was asking for a crazy price.

Atalanta- in a lot of ways Atalanta have continued the Udinese formula in recent years. Manager Gasperini has a lot of similarities to Guidolin, an astute tactician who has a knack for developing young players. Atalanta is coming off a strong season despite selling the likes of Frank Kessie, Andrea Conti and Roberto Gagliardini in 2017, and the trend will likely continue even though they have already lost Bryan Cristante and Mattia Caldara this summer. It will be interesting to see if Atalanta will be willing to listen to offers for Papu Gomez and Remo Freuler- but one thing is for sure, if they do move them, it won't be for a bargain price.



You Sure You Want to Deal with Us? Division

While most Serie A clubs have to cope with Financial Fair Play parameters and/or deficits on their balance sheet, both Napoli and Lazio have been able to achieve impressive results on the pitch while keeping their financial books in great shape. If that weren't enough, they have presidents who are known for being stubborn and for holding grudges.

Napoli- while Napoli didn't add numerous players last summer, they spent a small fortune to keep the likes of Mertens, Insigne, Koulibaly, Allan, Hysaj and Ghoulam by signing them to extensions in recent years. But after failing to win the scudetto despite breaking their club record for points in a season, it's not out of the question that they'll make some fairly significant changes with Carlo Ancelotti replacing Maurizio Sarri.

While the partenopei are determined to keep Zielinski, Koulibaly and Insigne it's not out of the question that Albiol, Callejon and Hysaj could leave since they have release clauses- and that is a good thing for clubs that are interested, since they won't have to negotiate a price with De Laurentiis which is about as pleasant as watching a Transformers marathon. Interestingly all of these player's clauses are only valid outside of Italy, a wrinkle that was added after Higuain's shocking move to Juventus

Napoli are open to selling to selling Dries Mertens (whose own release clause expired last week) and even captain Marek Hamsik- but De Laurentiis will ask for a high return despite the Belgians' advanced age and Hamsik's serious drop in performance.

Lazio- the biancocelesti currently own one of the most desired assets on the transfer market in Milinkovic Savic and recent history suggests he won't be undersold. In the past few years president Lotito and sporting director Tare' have received significant returns on Hernanes, Candreva and Biglia despite them being in the last year of their deals and essentially no future resale value because of their age. West Ham have gotten a taste of how difficult Lazio are to negotiate with Felipe Anderson, and that will be a walk in the park compared to when teams get serious about Milinkovic Savic.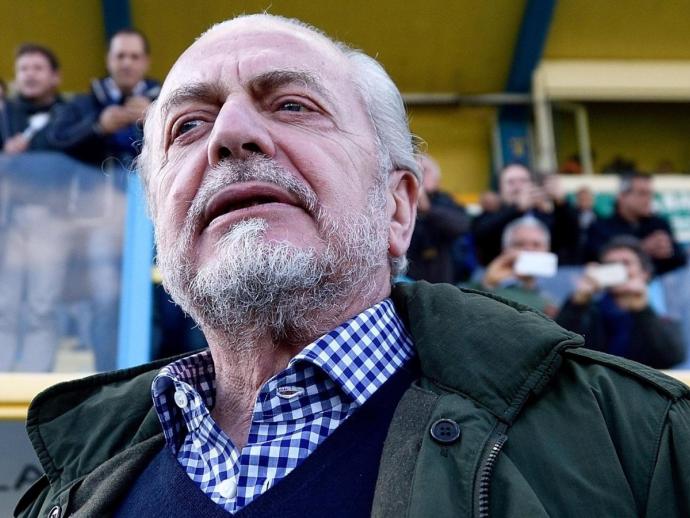 We'll just reload if player wants to leave division

Juventus- Vidal, Tevez, Pogba, Pirlo and Bonucci all left Turin in recent years without the club putting up a fight to keep them. And while many fans tend to blame executive director Marotta for this approach, being at the mercy of the player's will has been the bianconeri's policy for quite some time.

While no one would describe Luciano Moggi as weak, he sold players like Roby Baggio, Zidane and Bobo Vieri during the course of his tenure at Juventus- but that didn't stop his teams from constantly succeeding, although in typical Juve fashion they feel short multiple times in Champions League finals.

It will be interesting to see which players push to leave Juventus this summer, there currently seems to be more momentum for Gonzalo Higuain than say Alex Sandro, Paulo Dybala and especially Miralem Pjanic. Considering how financially conservative Juventus have been in their history (and this dates to well before Marotta showed up), it will be interesting to see if they sacrifice a big name (or two) to go all out for Milinkovic Savic, especially since they already spent considerably to redeem the rights to Douglas Costa.




Our Situation is Evolving Division

Between financial fair play parameters, uncertainty with ownership and a return to the Champions League it's a bit harder to predict how these three clubs will handle negotiations for outgoing players but let's look at some factors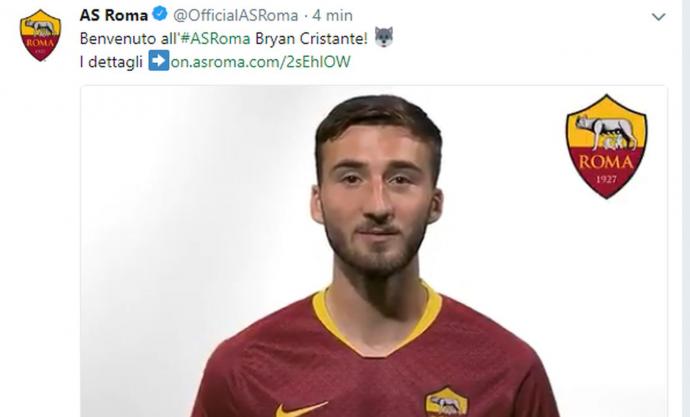 Roma- no Serie A club has been more active in the early stages of the transfer window. Roma have already landed Coric, Cristante, Marcano and Kluivert and because of the revenues that came from their deep Champions League, and the underrated sale of Emerson Palmieri last January, they no longer have to sell a big name by June 30th to meet their Financial Fair Play parameters (Alisson may leave regardless of that though).

In addition Roma have made progress on the new stadium front, but it remains to be seen how they will be able to operate in their new financial reality. Overall they are however targeting players who have the potential to increase in value in the near future.

Milan- we'll have a much better understanding of the rossoneri's situation after UEFA issues their ruling. Regardless of the outcome, we shouldn't expect anything like last summer when they bought numerous expensive players, they may actually have to sacrifice a few to balance the books.

Inter- while Inter have had to raise substantial revenues to meet their Financial Fair play parameters in recent years, they have mainly been able to do so by making some substantial plusvalenze on youth team players and prospects they had loaned to other teams. Now that they are back in the Champions League it should be even easier for them to keep their top players.



Open for Business
Bring us enough money and we'll sell you a family member.

Fiorentina- the Tuscan club saw a mass exodus of players last summer including Kalinic, Borja Valero, Vecino and Bernardeschi- who was sold to their bitter rival Juventus last summer, a development I certainly didn't expect. It will be interesting to see if Fiorentina are able to hold on to their two "figli d'arte" Simeone and Chiesa.

Genoa- you can always count on Preziosi's club to sell if you make a good offer, and this summer we've already seen Perin leave for what appears to be a well below market value offer- but there will almost certainly be more deals with Juventus before summer is over, so don't look at those deals in a vacuum.

Sampdoria- Genoa's cross town rivals are set to join the "Bottega Cara" division after receiving substantial returns for Schick and Skriniar last summer and Torreira (set to join Arsenal) more recently. It will be interesting to see how former Roma sporting director Walter Sabatini adapts to working with president Ferrero.

@DavidAmoyal

David Amoyal