'Caldara and Higuain to AC Milan no big deal'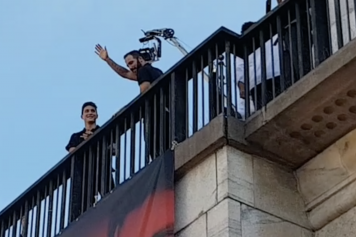 29 August at 10:30
Mattia Caldara joined AC Milan from Juventus in the summer transfer window and his switch has made many people and fans talk.
Juventus' supporters, for example, are not happy at all with the club's decision to sell the promising centre defender to re-sign Leonardo Bonucci.
The former GM of the club Luciano Moggi shares the same opinion of Juventus fans: "Caldara to AC Milan is bulls***", Moggi said.
"I'd never re-signed Bonucci, I think the swap deal with Caldara was a mistake. They had to do it for reasons of budget."
"Higuain? Same thing, I wouldn't sold him before signing Higuain. They had to sell Higuain before signing Ronaldo. Zidane to Madrid? I knew Florentino wanted to sign him and before they even made an offer I went to talk to Parma and Lazio to sign Buffon, Thuram and Nedved. Nobody knew Real was on the verge of signing Zidane otherwise they'd would be much more expensive."
Moggi did also talk about Ronaldo joining Juventus