Caldara: 'Chiellini called me'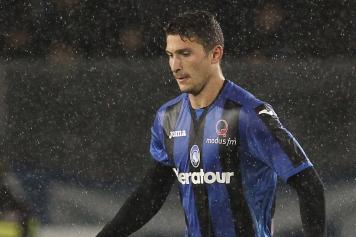 15 May at 11:15
Atalanta defender Mattia Caldara will move to Juventus in the summer. The Old Lady signed him for € 15 million (plus € 10 million in add-ons) in January 2017 and after an 18-months loan spell in Bergamo, the player is now ready to wear the black and white shirt.
"I hope I will be ready for this big step",
Caldara told La Gazzetta dello Sport.
"I can promise nothing to my new fans because I need to settle in well and I will have no time to make mistakes. Nobody called me for now apart from Chiellini. He gave me a call some time ago to congratulate me for the decision of applying for University."
Chiellini, 33, is one of the few graduated players in Serie A. The Italian centre-back got his graduation in economy approximately one year ago.
The experienced Italian centre-back made headlines after Juventus' scudetto win last week-end declaring: "We lose the finals because we play them. Some other clubs prefer to be eliminated in the last 16 stage or in the quarter finals. That's the big difference and it's fair to underline it. You always pay a high price when there is lack of respect. Life goes on and everything can be forgotten but you have to say sorry when you have lack of respect. It didn't happen and now celebrate"
, Chiellini said.