Cambiasso: "Handanovic's save was better than Donnarumma's"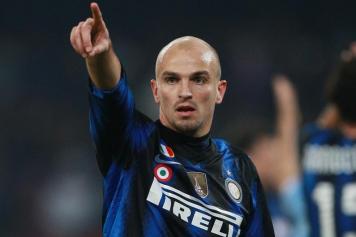 16 April at 12:35
The former Inter footballer, now a columnist commentator,
spoke
to Sky Italia about Juventus, Donnarumma and Napoli.
"Massimiliano Allegri can change the game, he always surprises you.
Gianluigi Donnarumma's save? He threw himself like a penalty. He gambled, anticipating that Milik would shot in that corner. Samir Handanovic, however, made an even better save against Atalanta on Saturday."
With his 92nd minute save against Napoli, Donnarumma could well have decided the Scudetto race. Cambiasso believes that Napoli shouldn't just receive critique despite recent results.
"Napoli are receiving a lot fo critique, even though they've enjoyed a great season! The problem is that there is another team, Juventus, which never fails. Sarri doesn't use many players? Even Pep Guardiola changes few players and wins a lot..."
Juventus are currently six points clear at the top of the table, making it tough for Napoli to come back. Cambiasso's Inter, on the other hand, are sitting in 5th place with 60 points, just one point behind Lazio and Roma in 3rd respectively 4th place.