Can Benevento go an entire season without a point?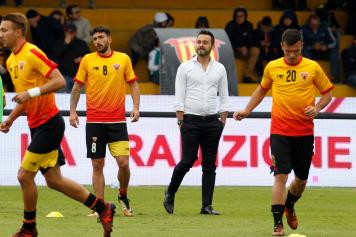 29 October at 15:00
"Can Benevento finish the season without a single point?" is a question that's being asked more and more often across Italy. After their 1-5 thrashing at the hands of Lazio Sunday afternoon, they remain pointless after 11 matches.
The closest they came to a point came against Cagliari on Wednesday in in the form of a 90th minute match-tying penalty kick. Unfortunately for the witches, Leonardo Pavoletti put an end to that hope when he scored the stoppage-time winner only seconds later.
It appears certain the Serie A debutants will fall back to Serie B at the end of season. With matches against Juventus, Sassuolo, Atalanta, AC Milan, and Udinese for their next five, it appears they'll be going into mid-December without one.
However, their best opportunity to secure a point will come on December 17th when they host 19th ranked SPAL, who only have five.
While it's unlikely they'll head into their finale with Chieve Verona on May 20th, 2018 without a point, they have a lot of work to do to avoid the ignominious title of "Worst Serie A team ever."
Matthew Klimberg