Cancelo :'Inter helped me grow, it will always be in my heart'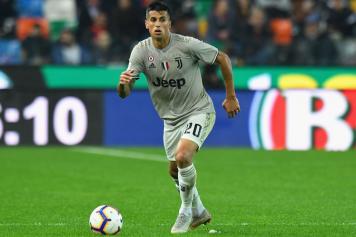 08 December at 09:10
Juventus full-back Joao Cancelo has said that while he now plays for the bianconeri, Inter will always remain in his heart.
The Portuguese joined Juventus before his compatriot Cristiano Ronaldo this past summer, some weeks after his loan spell at Inter had ended. He had done very well in his stint at the nerazzurri, impressing in the second half of the season.
Following Juve's 1-0 win over Inter,
Cancelo was talking to Sky Sports
. He said: "Tonight was an important victory, against Inter who is a great team and a direct rival for the Scudetto .
"Inter was a very important team for me, that made me grow a lot, now I'm wearing Juventus and I think only of Juventus, but the Nerazzurri remained in my heart."
Cancelo had a big role in helping Juve win the game, as he assisted Mario Mandzukic for the header he scored in the 66th minute yesterday. Cancelo was also impressing at left-back.
The result sees Juve go 14 points clear of Inter on the table, with Napoli yet to play Frosinone to know if they can cut the bianconeri lead back to eight points.
For more transfer news and updates, click here