Cannavaro: 'Conte was not nice to many at Chelsea'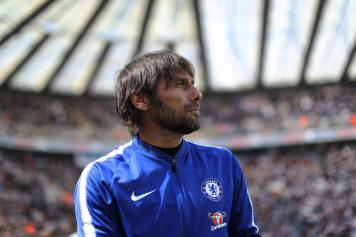 01 September at 11:15
Italian football legend Fabio Cannavaro believes that Maurizio Sarri is doing well in exploiting what Antonio Conte left behind at Chelsea and he has also revealed that Conte was not nice to many people at Stamford Bridge.
Cannavaro was recently talking to La Gazzetta dello Sport about issues such as Rino Gattuso and Juventus, but he was also asked about Maurizio Sarri's appointment at Chelsea.
He said: "Sarri, I think he will do well in Premier. But it must be said that as Ancelotti cleverly exploited his work, Maurizio is doing the same with Conte.
Cannavaro said that while Conte was not nice to many at Chelsea, he has left behind a work ethic at the club that Sarri will benefit from.
He said: "Antonio has not been nice to many, but has left an important work culture. If you look, the Chelsea players were among the best in the World, at least in terms of their physical condition ".
For more transfer news and updates, click here
Kaustubh Pandey (@Kaus_Pandey17)