Capello has bad news regarding AC Milan owners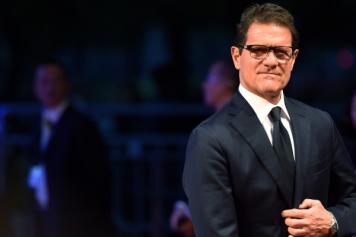 23 October at 15:50
Former AC Milan boss Fabio Capello opened up about the club's Chinese owners in a recent interview with Radio 1.
The Italian, who is now charge of Chinese Super League outfit Jiangsu Suning, talked about his former club and whether he would be interested in moving back to the rossoneri, with Vincenzo Montella's future in stern doubt.
Talking about the club's Chinese owners, Capello said:
"Chinese owners of Milan and what they speak of? They do not talk much. Little is known . We talk, but there is no doubt about the Rossoneri future. We talk more about Inter, we are more involved there. It's a shame, and I'm telling it as sportsman and a man who worked for Berlusconi, that Milan finds himself in this situation after spending so much. "
When asked whether he will like to go back to managing at San Siro, Capello said: " No, I wanted trying to train another team at the end of my career. I was offered to rescue Suning and I succeeded. I would say the mission is accomplished. I still have a year of contract then I go on a vacation."