Capello slams Fassone and Mirabelli and claims CR7 is not enough for Italian football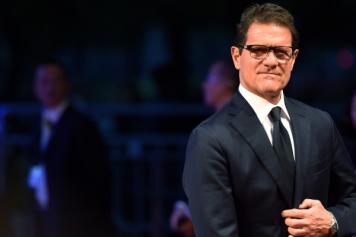 10 August at 13:30
Former England boss Fabio Capello has released an interview with La Gazzetta dello Sport to discuss the latest issues of Italian and European football.
The Italian, who as retired from his managerial career,
has spoken about the race for the title in Premier League
and Serie A.
"Thanks to Cristiano Ronaldo Serie A football is in the spotlight again. Italian football was the best one in the 80s and 90s but
wrong investments and big tv rights in England, Germany and Spain have allowed these countries to overtake Italian football.
Serie A football can make a u-turn with Ronaldo but now we must be smart and strong to use the Ronaldo effect in the best way possible for Italian football."
"AC Milan? They are finally back on track thanks to valuable chiefs and directors. The signing of Higuain means
the project is finally a serious one. Higuain's AC Milan move means big champions can trust the new ownership.
Now there are capable directors who are signing players AC Milan need. Last summer the club did random signings."
Click here for more transfer news