Cardio tests force Roma defender to stop playing immediately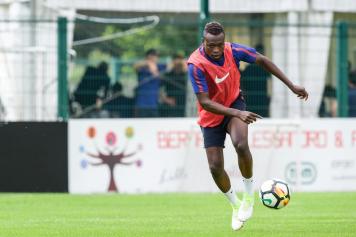 05 March at 12:45
In the wake of Davide Astori's sudden and frightening death, many in Italy are asking how a 31-year-old elite athlete suffer a heart attack in his sleep.
Sadly, there is precedent for seemingly healthy athletes like him to suddenly pass away. Many of the other examples stem from unknown heart conditions, which only rear their heads when it's too late.
Roma and Perugia received a scare, as it was announced Monday morning, that tests on Nura Abdullahi revealed that his cardiovascular system forced him to stop all activity.
Roma's medical staff have issued the following update on the condition of defender Abdullahi, currently on loan at Perugia:
On Wednesday 28 February, full-back Nura Abdullahi underwent scheduled cardiological tests. The results of the tests made it necessary that the player stop all sporting activity for a period of 30 days.

Following the completion of that period of rest, the player will undergo further tests.