Milan, official: it's in crisis; what will Allegri do?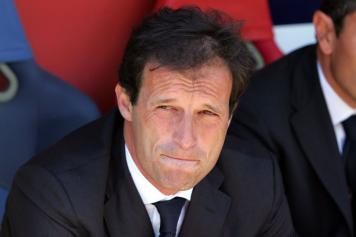 03 October at 12:04
There is little doubt: the performance AC Milan gave last night in Turin against Juventus, was definitely the worst seen for some time.
Juventus won across the board, on a physical level there was no mistake. As well as on a tactical level: the Rossoneri appeared out of ideas and the return of Boateng did not help. Even Ibrahimovic, called to the test after the great performances in the Champions League, did not offer much. Hopefully, Abbiati, guilty of the 2-0 to Juventus will not become a problem. Allegri needs to fix things fast.
And these are just some of the things that are not going well. Then there is Allegri, unable to motivate the group (learn from Antonio Conte), a useless market (Aquilani is on the bench, Nocerinocaracolla, Taiwo, Mexes and El Shaarawy not received), a confused defence and more. Sorry to say, but we are 6th from the top, a gap accumulated after only five days, this is a crisis.