Carrasco sends message to Arsenal and AC Milan over possible summer move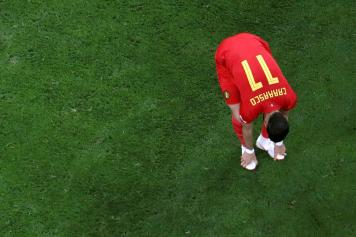 20 May at 13:30
Yannick Carrasco has alerted Serie A and Premier League clubs after confirming that he is ready to return to Europe this summer, in an interview with the Sun.
Carrasco has spent the past 18 months playing for Chinese club Dalian Yifang, the side former Napoli captain Marek Hamsik signed for In January.
"There was interest from Arsenal and I had a lot of teams in January giving me the chance to go back to Europe, but here the President said it was difficult to go then,
"Maybe this summer it is possible. If it is a good thing and I want to go, maybe I can speak with the President.
"If I have a lot of teams who want me but the President decides I have to stay, I cannot do anything. All that you want is to be close to your family, and to go back to Europe is a good solution."
Despite his pleas to be closer to home, the 25-year-old admitted his preference was England.
"All the people know England is one of the best championships in the world, it's a big competition.I think I can play in a lot of competitions in the world, I can attack and also I can defend
"The players who play in the Premier League tell me it is a physical league, strong, but you also have a lot of space.
"Sometimes when you play in other countries you do not have a lot of space but in England it is open, the play is up and down the pitch."