Cash Rules Everything Around Me: the Chinese revolution on transfer market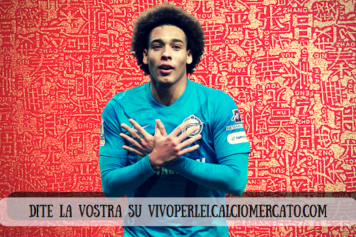 10 January at 15:00
In what would turn out to be one of the most memorable hooks in hip hop history, Method Man breaks down what motivates so many of us:

"Cash, Rules, Everything, Around, Me
C.R.E.A.M.

Get the money
Dollar, dollar bill y'all"

I kept thinking of Wu Tang Clan's most famous song while researching this column on the impact of Chinese clubs are having on the transfer market, and while when Raekwon rapped about moving to Shaolin he meant Staten Island in the '80s, the track really fits players' decisions to take the money and move to Asia today.

Not that long ago it would have been unthinkable to see players like Oscar and Witsel heading to Asia, but there have been many gradual steps that have made Chinese clubs such big players on the transfer market- the biggest driver has been of course money.




You could describe current Chinese president Xi Jinping as the RZA of the football movement in his country, he has made it one of his goals to make his country into a world football superpower by 2050, to accomplish this he wants to have 50 million adults and children playing the game by 2020- the best way to make that happen is to have an appealing professional league- so it's not surprising to see the clubs (many of which are backed by the government) making such substantial investments.

The first big name European to move to Asia was Marcello Lippi, the World Cup winning coach accepted Guangzhou Evergrande's offer in 2012- the move also allowed his son Davide, a prominent agent in Italy, to get a jump start on building relationships to facilitate the transfer of players. Lippi ended up being the Inspectah Deck, who raps the second verse on C.R.E.A.M, he was a key figure in the Chinese revolution without getting much credit for it.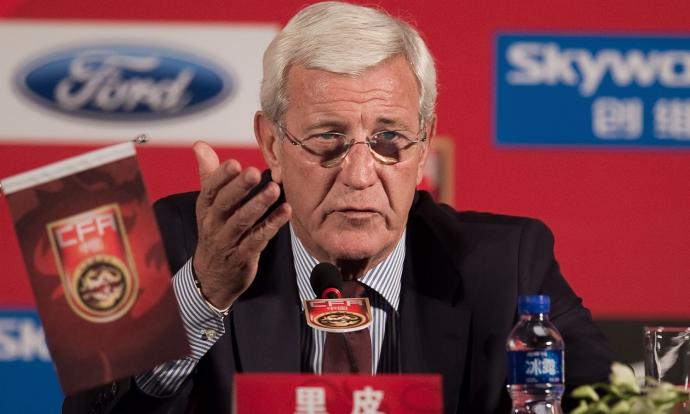 At the beginning of the China revolution we saw mainly older players in search of one last big pay day moving there, it was easier for Alessandro Diamanti to make the leap since his wife was born in Taiwan than say someone like Alberto Gilardino, who followed soon afterwards, which confirms fact that things need to go through a gradual change to become "normal".

The next step in the Chinese revolution was the signing of numerous South Americans in their primes- at first they acquired players who were struggling to play regularly at their clubs like Jackson Martinez and Ezequiel Lavezzi , but then Alex Teixeira decided to turn down clubs like Liverpool and Chelsea to go earn considerably more in China- to me that was the moment were we went from MLS clubs having to worry about the Chinese revolution to European clubs having serious competition on the transfer market.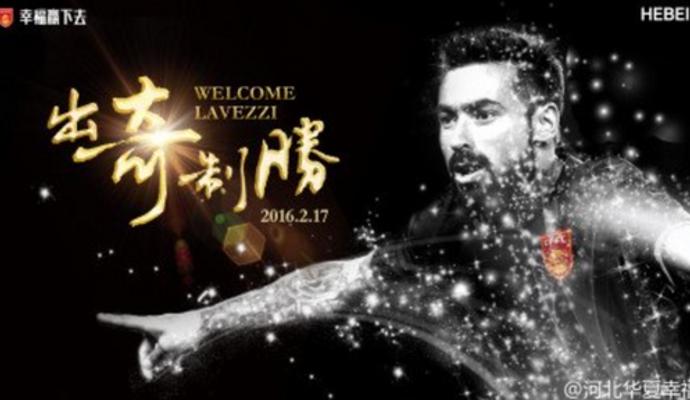 Last summer we also saw Graziano Pelle' leave Southampton to join Shandong Luneng, the same club that is now trying to sign Antonio Cassano. While Pelle' isn't a huge name per say, he still was one of the starting strikers for Italy- unlike Gilardino and Diamanti, he was a European player still in his prime deciding to move to Asia to cash in rather than keep playing in a top European league. It's also interesting that while Cassano had previously turned down offers from MLS, Middle East and China he's now open to leaving Italy because now saying yes to a big pay day abroad is more "acceptable".

Pelle' was just the appetizer for what we saw in recent months- while Oscar is South American like almost all of the first wave of players to head to Asia, he left a top team like Chelsea and could have certainly gone to another European club to get more playing time but he decided to go to China. But the next move was even more shocking…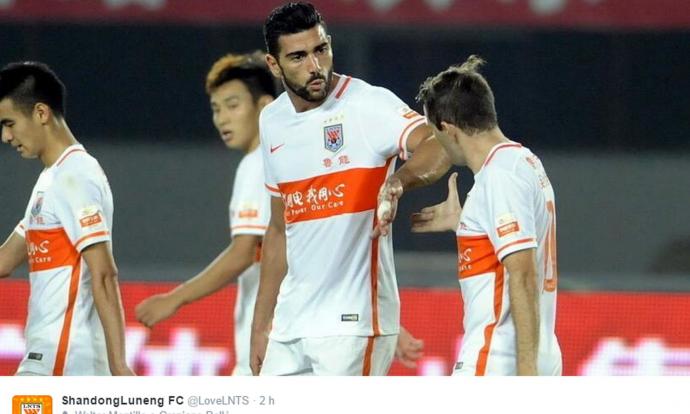 For months, many including yours truly, kept writing that it was only a matter of time until Axel Witsel would sign with Juventus. The Belgian international was at the bianconeri's headquarters on last day of summer transfer window, but they failed to reach an agreement with Zenit- considering that he had a contract expiring the following June it felt like a certainty he would sign with Juventus on a free transfer or move in January for a nominal transfer fee- but all that changed because of China…

Just as Juventus was more optimistic they could convince Zenit to sell them Witsel during the winter window, Fabio Cannavaro's Chinese club Tianjin Quanjian swopped in and offered the midfielder four times more than Juve had- I honestly cannot blame Witsel for accepting. Cannavaro had also previously tried to sign promising Italian defender Mattia Caldara (born in '94) but Juventus looks to have been able to win at least that race.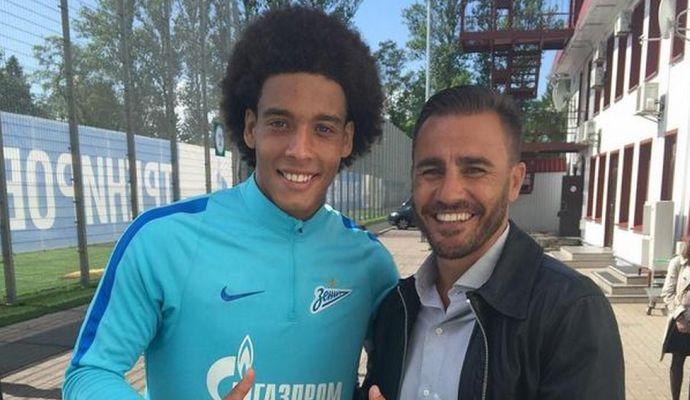 So after Graziano Pelle' we now saw a European player still in his prime pick China, what is significant for this signing is that Witsel had an offer from one of the top clubs in the old continent that would have given him great exposure after playing in Russia. Because of all the previous moves, it's likely that Witsel saw that taking the money to go to China was more acceptable.

​While it's normal for every supporter to be passionate about football when you consider that the word "fan" is short for "fanatic" I think we tend to forget that footballers are professionals with a very short career- and the history of transfers teaches us that most players will go where they can earn the most- we just aren't used to China as a destination. Just look at poor Mattia Perin who could have already left Genoa to earn considerably more at another club for the last few years, he has now suffered two torn ACLs and it's not out of the question he'll never make up the money he left on the table if he never fully recovers.

​When I was growing up, almost all of the world's top players called Serie A home. Things started to change in Italy after the 90s, more and more players were leaving Italy to go play in England or Spain where they could earn more. Then we saw a more unusual shift with Paris St Germain becoming a destination, the current Ligue 1 champions didn't have a sexy league as a selling point but were still able to get the likes of Ibrahimovic, Thiago Silva, Marquinhos, Cavani and Lavezzi to come since they could pay them so much more than in Italy.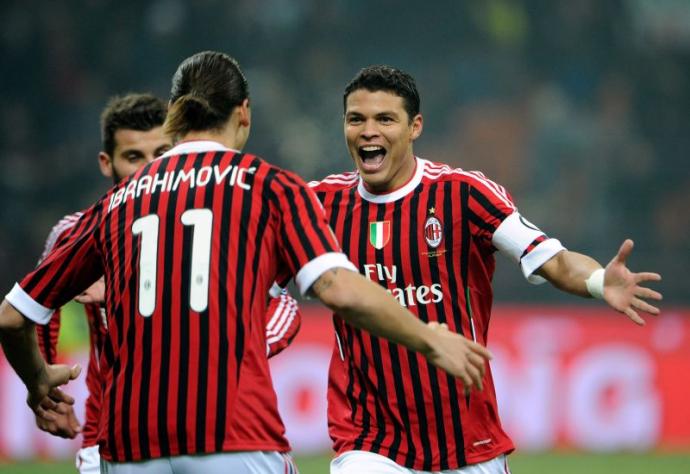 The fact that China is investing so much in football however isn't a completely negative development for European clubs- the huge amount of money they spend on transfer fees are great opportunities for teams to improve their financial situations, the key thing will be how this money is reinvested. It's also not out of the question that we could see European clubs re acquiring players who went to China for pennies on the dollar in the same way we saw Serie A clubs bring back players that flopped in Premier League.

​Certainly passion is a key ingredient in football- it's the reason so many of us will go to any length to follow our teams, but we should also remember footballers are professionals with a very short window to maximize their earnings- like Method Man told us "cash rules everything around me" and you shouldn't fault someone for moving to Shaolin to chase it, because you would likely do the same…

@DavidAmoyal


David Amoyal