Cassano announces retirement from football after Real Madrid, Milan and Inter spells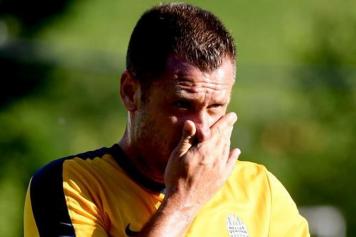 13 October at 14:45
Antonio Cassano has said goodbye to football. A few days ago a new chapter of his career seemed to have started with Virtus Entella, but today the final words have arrived.
"Dear friends, the day has come, when I decide that it is really over. I want to thank President Gozzi and Entella for the chance they gave me I wish them all the best. In these days of training, however, I realized that I no longer have the head to train with continuity. To play football you need passion and talent but above you need determination and I have other priorities now," he said.
"I want to thank all my teammates of these years, the opponents, the coaches and managers (yes, of course, even those with whom I sometimes fought), but above all I want to greet the fans, those on my side and even the opponents, because without them football would not exist.
"The ball has given me so much, it has made me meet wonderful people, great champions and ordinary people. It took me off the street, gave me a wonderful family and above all made me so crazy.
"Even today when I happen to see a game, I am hypnotized. It is the best game there is. Yes, I know, with another character I could have won more and played better. But believe me, I still experienced incredible emotions and today I have the only things that really matter next to me. My family, friends and zero regrets.
"Now begins the second half of my life. I am curious and charged with showing first of all to myself that I can do beautiful things even without the help of my feet. Thank you all, from the heart," Cassano concluded.
Lettera di Antonio #Cassano che annuncia il suo addio al calcio. pic.twitter.com/fU33mTrapy

— Pierluigi Pardo (@PIERPARDO) October 13, 2018