'Cassano lost; now the transfer, but the 5 million to Real block everything...'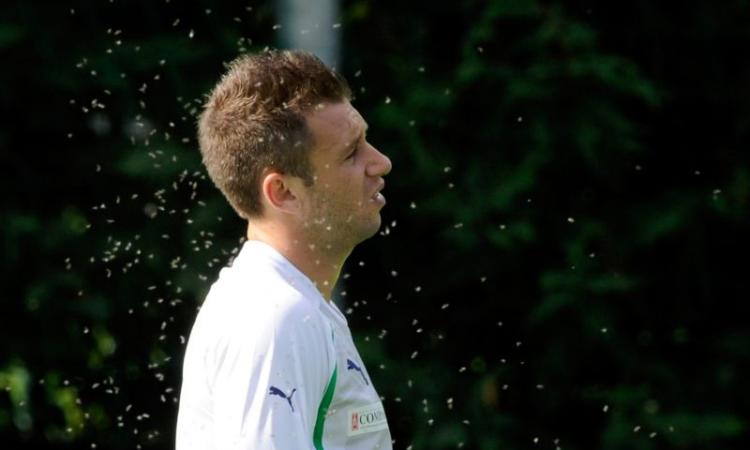 2010-18-12 - 13:14
In light of recent developments and the possible talks with AC Milan, Calciomercato.com requested an opinion from Fifa agent Lello Stancati,on the Cassano case.

Mr. Stancati, in your opinion who won?
The award of the Arbitration Panel was certainly more in favor of Sampdoria than the player, who has suffered a significant penalty. As I said over a month ago at the beginning of this story, the termination of the contract was ruled out. With this ruling, and the likely transfer of the champion, Sampdoria will certainly get a substantial reduction of their budget.

What will happen on the market now?

Currently the player is on the market and in January he will find another club. I believe that in Italy there are several clubs who can buy him, but I think that Milan is the best one. With the likely departure of Ronaldinho, and the injury to Inzaghi, Cassano can be useful to the Rossoneri.


Galliani said "we will not give money to Real Madrid" what developments are there on this subject?

The crux of the matter seems to be just that. Real Madrid should receive a fee of 5 million euro from Sampdoria in the event of a sale or termination of the player's contract. I do not think this issue will be resolved easily. Both clubs have good reason not to give out this charge. I do not think Sampdoria will pay this sum, but it is also wants to sell the player, Cassano's salary has been reduced but it is still important, especially if the player does not return to the team. AC Milan is willing to buy him but does not want to take on another 5 million euro to be paid. It's a big problem, but I think the only solution may be an agreement between the two clubs to take joint action to address this problem.

Cassano out of the team until 1st February, with half salary, in the end it is as if he were on the market?

Of course, the guy is on the market. And Sampdoria want to sell him. But if this does not happen, and Cassano can not find space in the squad, he will certainly be worse off, but also the club will see an important asset crumbling and for which President Garrone has made considerable sacrifices in the past.

Can he play in the Champions League with Milan?

No, Cassano has played in the preliminary stages of the event with Sampdoria and so will not be able to play the same competition with Milan.

Can a penalty be inserted in a player's contract for non-professional conduct?

Sure. With Chiellini's recent contract renewal, a way was opened for a new type of contract for athletic performance. He introduced the element of flexibility, and therefore clauses can be inserted relating to the performance of the athlete, as well as any negative attitudes.