Cassano: "Higuain is better than Ronaldo..."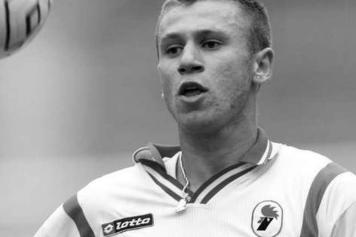 08 October at 20:20
Cristiano Ronaldo moved from Real Madrid to Juventus this past summer which forced Gonzalo Higuain to leave the club. The Argentine star moved to AC Milan during the summer as he has been on fire of late for Rino Gattuso's team. Here is what ex-Roma and Milan striker Antonio Cassano had to say on the matter as he spoke to
Sky Sport (via IlBianconero):
" Gonzalo Higuain? Well he is an amazing striker. I played with him at Real Madrid and you could clearly see his goalscoring talents. Ronaldo is a great player, Edin Dzeko is also a really good striker but for me, Gonzalo Higuain and Luis Suarez are the two best strikers in the world. They are both so complete and I love the way they both play. Best coach that you ever had? Tactically speaking I would say Prandelli...".
For more news on the matter you can visit
Calciomercato.com
right now.