Cassano: "Pogba should thank Raiola"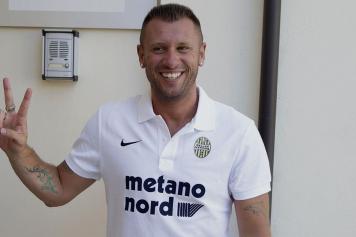 14 January at 17:40
Former Italian international Antonio Cassano gave an exclusive interview to Il Corriere dello Sport on Sunday where he discussed a multitude of issues.
ON A POSSIBLE RETURN - "I'm a footballer because I train every day, but I have had no satisfactory requests. The idea of playing again makes me happy, I would be ready ... I do not like to hear that I'm finished or I weigh 20 pounds more than I should, when I'm ready right now ... Against these players I can make a difference at 35 and a half years."
TOTTI -"Totti was wrong to quit, I said it 3 months ago: in this season, with the players that are there, he could have had fun another year ... In the stands he seems sad."
PAST - "I burned myself, because of my character ... If I had known my wife at 20 years old, today I would have a Ballon d'Or at home."
DYBALA - "Juve will win again, Dybala is a great player, not a champion ... When last year he was compared to Messi ... I was laughing ... Leo is something else".
BONUCCI -"I love Leo because he is a good boy and we were together in the national team, but he became strong because he had two monsters on his sides like Barzagli and Bonucci, in front of SuperGigi and playing behind Pirlo."
BALOTELLI AND POGBA - "Mario is an excellent player to me, but he has to thank the great Mino who has always supported him ... everything, more than he deserved .. The same for Pogba, another who should make a statue of Raiola."