Cavani's lawyer: 'Relations with ADL are good, hope for a Napoli return'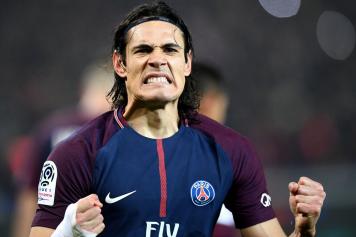 10 November at 13:10
The lawyer of Paris Saint-Germain star Edinson Cavani has revealed that the relations between the Uruguayan and Aurelio di Laurentiis are good and he hopes to see the striker back at the Stadio San Paolo.
Cavani left Napoli to join PSG in the summer of 2013 for a fee of 64 million euros. Since then, he has become one of the best strikers in the world. This past summer though, the former partenopei was linked with a move back to the Stadio San Paolo.
Cavani's lawyer Gennaro Famiglietti,
was recently talking to Radio CRC
about Cavani's possible return to Napoli in the future. He revealed that while relations between Di Laurentiis and Cavani are good, he hopes to see him back at Napoli.
He said: "Good relations between ADL and Cavani? Yes. They have been made in the public domain and the reports are absolutely true.
"Cavani is thirty-two and what would he bring back to Naples? I speak as a fan because mine can only be an opinion dictated by this assumption. He would bring sporting, athletic value and of realizing and commitment skills.
"He is as old as Ronaldo and can still give a lot to football and play 4-5 years at a very high level.
"As a fan I hope so. Ancelotti arrived at Napoli because he wanted him at PSG? Who knows. As a fan I say it would be nice to see them together."
For more transfer news and updates, click here