'Champions League, Liverpool and Barcelona behind Juve'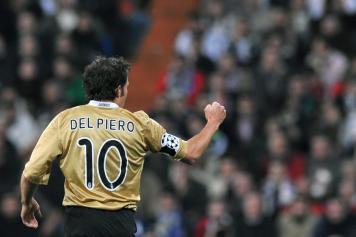 12 September at 09:45
Juventus legend Alessandro Del Piero has spoken with
La Gazzetta dello Sport
about the Champions League that begins next week.
Del Piero's former club is definitely one of the favourites to lift the cup in June as the Old Lady signed Cristiano Ronaldo in the summer.
"You need to have self-confidence and be fit in order to win the Champions League", Del Piero said.
"One needs to be lucky too, but it doesn't only depend on that. If you think about luck you have no winning mentality. From the quarter finals you have to be ok physically and mentally."
"Real Madrid are the favourites even if they lost Ronaldo. Juve, City and Psg are in second row while Barcelona, Liverpool and Bayern are in the third one."
"Zidane did an amazing job at Real Madrid but managers are not as important as players, there isn't a more important manager than CR7 even though I believe Zizou did something extraordinary in Madrid."