Chelsea are still after Juve's Marchisio. As for Dahoud...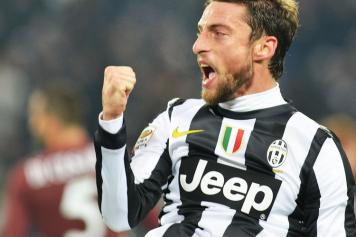 19 February at 00:00
Antonio Conte's Chelsea are having a great season but that doesn't mean that they can't improve their roster. Conte has his eyes on many Italian players including Juve midfielder Claudio Marchisio. According to
ESPN
, Marchisio is still very high on Conte's list as he worked with the player during his Juve days.
He would love to be able to convince Marchisio to join him in London but it will be a very hard task since Juventus won't want to let him leave. Marchisio is coming off a big injury but he is starting to find his game again and scored an important goal yesterday for Juventus in their 4-1 win versus Palermo.
DAHOUD IS ATTRACTING THE INTEREST OF MANY CLUBS- According to the
Indipendent
, Chelsea also have a lot of interest in Mahmoud Dahoud of Borussia Monchengladbach. Dahoud is also being followed by Milan, Juventus and Liverpool.
Chelsea have a firm grip onto the first place in the English Premier league standings as Conte has been impressive in his first season in the EPL.