Chelsea: Boss of FC Köln; "Hector doesn't want to go to Stamford Bridge"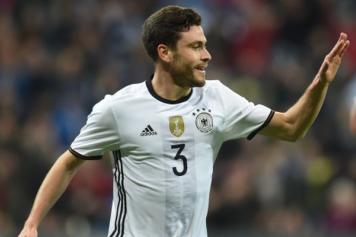 13 January at 11:52
The boss of Bundesliga FC Köln has told reporters that left-back Jonas Hector has no intention of heading to the Premier League to join Chelsea. The 26-year-old has been linked with a move to Stamford Bridge but his current coach Peter Stoger stated in a recent interview that; "It's not possible to say that any player is not for sale but we have recently renewed the contract of Jonas and we want him to continue to play with us".

He then explained that; "If any clubs are interested then they must speak with us but Jonas has not told me that he wants to go to Chelsea". Blues boss Antonio Conte wants defensive reinforcements and the German defender is believed to be one of the names at the top of his wish-list. Hector has made over 140 appearances for the Bundesliga side since his arrival 2013. He's also made 25 appearances for the German national team chipping in with three goals.