Chelsea concerned as Wanda Nara 'works on' Icardi-Higuain swap deal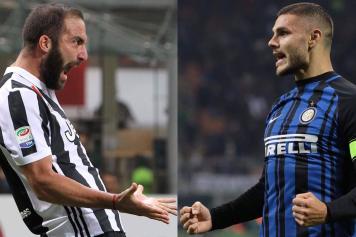 11 June at 19:45
The rumours linking Mauro Icardi with a summer move to league rivals Juventus are certainly gathering steam.
The offer for Inter, which includes Higuain and a figure between €40-5 0m is certainly tempting, considering that the Nerazzurri's captain has a €110m release clause valid only for foreign countries. Recently, many clues have started to add up on the matter, starting with the approval from both coaches, Max Allegri and Luciano Spaletti.
According to today's edition of Tuttosport,
it is possible that after returning from vacation, Icardi's agent and wife Wanda Nara won't meet with Inter first, rather speaking with the teams interested, one of which being Juventus.
The Bianconeri are not eligible to exercise the release clause in Icardi's contract, but the fact that they can offer Higuain in exchange is a factor that could decide the deal. Developments are expected in the coming days, but Icardi at Juventus remains anything but impossible.