Chelsea, 'Conte expects to be sacked': AC Milan in the frame?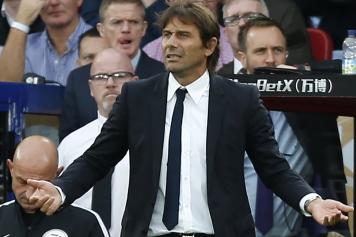 23 October at 10:25
Chelsea boss
Antonio Conte
believes Chelsea will sack him in the coming hours,
according to a report of
The Sun.
The English tabloid claims Conte has proved he expects Chelsea to take a huge decision over his future.
When he talked to media after Chelsea's 4-2 win over Watford on Saturday, in fact, Conte insisted Chelsea would have not sacked him even if he had never been specifically asked about his future at the club.
MORE CHELSEA NEWS: ROMA INJURED STARS RECOVER FOR RETURN CHAMPIONS LEAGUE CLASH?
Conte was asked about whether he was pleased with a recovery from 2-1 down? In his reply he said: "I don't have this type of worry, if the club decides to sack me",
The Sun
reports.
"Only because in the past, the club decided after two losses or three bad games to sack a manager. If you ask if I feel this type of pressure about the club, it is zero", Conte replied when asked about being s special Chelsea manager compared to other coaches.
AC Milan are being linked with hiring Conte at the end of the season and the
rossoneri
have confirmed Montella will remain in charge of the
rossoneri.
If, however, Chelsea will make a dramatic choice in the coming hours, the
rossoneri
could well contact Conte to offer him the
diavoli
job.