Chelsea, Conte: " I don't fear getting sacked, I am not like the others...."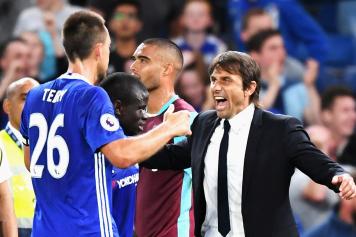 23 October at 22:15
Antonio Conte spoke to the English press
(and reported by Sportmediaset)
today, here is what he had to say about his future: "I am not like the others , I am different. I understand that the club has to evaluate my performances but sincerely
I am not worried about getting sacked if I lose a game for example
. In the past, the management did release a coach after three bad games but I think it depends of the coach and his style of work. I am very hard on myself, this is the only real pressure that I feel. Do you feel pressure from the club's management? I don't feel it the same way...".
Chelsea did not start this season on the best of notes as they currently are in fourth place in the English Premier league standings. They are now nine points off first placed Manchester City as Conte will be hoping for better results soon...