Chelsea: Conte says Batshuayi can leave, but on one condition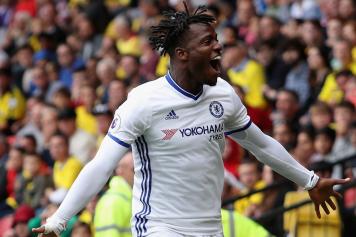 13 January at 14:00
Chelsea boss Antonio Conte has agreed that Belgian striker Michy Batshuayi can leave Stamford Bridge, but only if he finds a replacement striker.

The Daily Star
reports that Belgian journalist Kristof Terreur understands that the 23-year-old, who has been linked with both West Bromwich Albion and Swansea City, will depart West London if the Italian tactician can bring in a new face despite his desire to keep the Belgian international in his squad.
Terreur told Betway that I think Conte wants to keep him to work with him to get him tactically adapted to the Premier League. Before he came to Chelsea he was used to playing in a two-striker system. When he moved to Chelsea, they paid a lot of money for a player that they had a few doubts about. Conte was still pushing for Romelu Lukaku and Morata and now Costa's form has kept him out."

He continued by stating that; "I don't expect him to move because Chelsea have always said no, they still haven't got Llorente and Costa is injury and suspension prone. He wants Batshaui to get used to his system instead of get rid of him. They know his potential and they want him for next season. They'll only let him leave if they get in another striker that they want."
The Premier League leaders have been heavily linked with Swansea City frontman Fernando Llorente.