Chelsea could use former Barca man in swap deal to sign Jorginho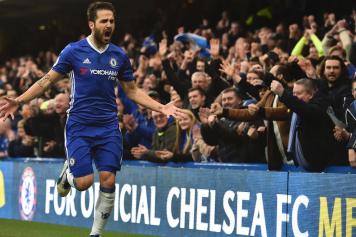 11 July at 13:05
Chelsea star Cesc Fabregas could reportedly be used by the Blues to sign Jorginho and Maurizio Sarri from Napoli.
Fabregas joined Chelsea from Barcelona in the summer of 2014 for a fee of 33 million euros. While he did impress in the first three seasons, his performances for the club dipped last season. He appeared 32 times in the Premier League last season, scoring twice and assisting twice.
La Repubblica report that with Jorginho apparently set to move to Chelsea from Napoli this summer, the Blues could use Fabregas in a swap deal to bring the Italian and former Napoli boss Maurizio Sarri to Stamford Bridge.
Carlo Ancelotti could be willing to have Fabregas in his side to balance out the deal, despite Chelsea knowing that their signing
of Jorginho will essentially unlock their signing of Sarri
.
It is reported that the Blues are looking to sign Jorginho for a 65 million euros fee, with a move close but Fabregas could be part of the deal.
For more transfer news and updates, click here.
Kaustubh Pandey(@Kaus_Pandey17)