Chelsea, Di Canio: Sarri will not be happy; he is a perfectionist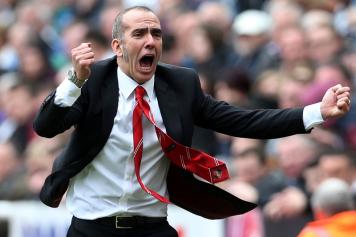 26 August at 19:20
Chelsea defeated Newcastle 2-1 in the Premier League this afternoon, after a late own goal from Newcastle defender DeAndre Yedlin gave the Blues all three points. Speaking to
Sky Sport
about the match, former Napoli, Lazio and Juventus man Paolo Di Canio revealed his thoughts:
"It is too soon to define the idea of ​​Sarri and his game. Today, from the point of view of the game, two steps have been taken back, I have not seen anything of Sarri-ball. The manoeuvre was too slow. Some footballers hold the ball too much, Hazard most of all. Of course the three points are good but Sarri will not be happy; he is a perfectionist. The three points are held but will have things to say for the performance.
Alonso seems to have returned to the times of counting as a boost and increase in defensive attention. He was always lucid and attentive, he conquered the penalty and then he was decisive for the victory goal. He is an attentive player in that phase, he must improve in the defensive but in the pushing phase it seems the devastating Alonso of Conte and can be a decisive weapon for Sarri."
For more news, views and features,
visit our homepage.