Chelsea, here is Sarri's farewell to Napoli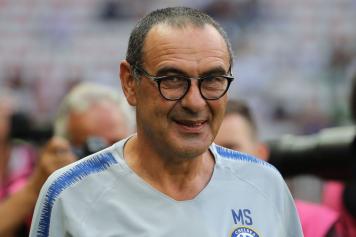 09 September at 19:05
Maurizio Sarri is now at Chelsea as the ex-Napoli coach recently spoke to Italian paper
Il Mattino,
here is what he had to say on the matter:
"Chelsea? Well this was an important step for me for sure. I liked it when they called me Commander as it added weight on my shoulders. The Napoli fans still mean a lot to me as they haven't forgotten my accomplishments in Naples. Chelsea? When my dad knew that I had this offer from the blues, he told me to take it. He also told me that I should stop smoking when I am in England! He is the only one who can make me change my ideas even only for a minute. My move to Chelsea happened so fast that I didn't have the chance to say farewell to the players. Here is what I want to say: You are all great. Keep it going because you can achieve the ultimate dream. You have the talent...".
For more news on the matter, visit
Calciomercato.com.