Chelsea are ready to make improved 70 million EUR offer for Juventus star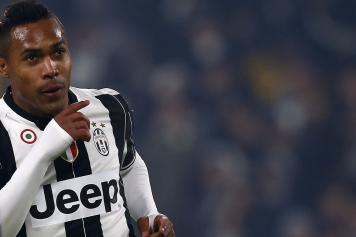 20 June at 19:45
As reported by CM's Nicola Balice, the case with Dani Alves continues to change day by day, and Juventus leaders will want to be extra diligent in holding down his Brazilian counterpart on the opposite side of the field. Now Marotta and Paratici's work will move on the left-hand side to withhold Alex Sandro at all costs. Keeping the defender is far from easy, but now it is a top priority of the Bianconero market.
BETWEEN CHELSEA AND A RENEWAL - The Brazilian defender, is thought to want Juventus to accept Chelsea's mega bid, which includes a five-year contract worth more than 7 million EUR net. And with it a new experience, because it is his desire to change to a new league . Marotta is in a diffcult situation, as he refused the first Blues assault but that may not be enough and in these coming hours, they are expecting a further 60 million GBP offer to come their way from London, almost 70 million EUR sources tell Calciomercato.com. The price, in short, would be the right one.
But right now Alex Sandro is too important for Juve, who are ready to go on the counterattack trying to convince the player to stay at least another season with an improved renewal that would bring him from his current 2.8 million to almost 5 (actually inferior to that of Higuain, Dybala and Allegri). The renewal would keep the promise not to hinder a possible new transfer request from next summer in the face of an offer deemed appropriate, as is the one already coming from London. It will not be an easy market for Juve. Being able to keep Alex Sandro, especially after the latest developments, would really amount to be a big move for them.