Chelsea, Morata: 'Real Madrid? Here's the truth...'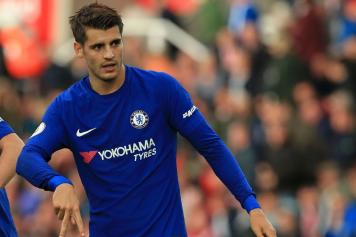 13 February at 22:15
Chelsea striker Alvaro Morata spoke to
Movistar ( via Futbolred)
about his past and future, here is what he had to say on the matter:
"I started to play for Atletico but then one day I realized that I didn't enjoy myself playing football. I didn't have a great understanding with my teammates and I didn't play a lot so I wanted to leave. I grew 25 centimeters in one shot and I started having problems since I wasn't as quick. Mourinho? It was him that made me sign my first professional contract at Real Madrid. He once said: " You might not have to work in life if things go well for you but as of now, you better work hard to reach your objectives". Real Madrid ? "I didn't ask to be a starter at Real Madrid but I wanted to play some important games. I would never be given a shot to play against Barcelona or Atletico and this is something that I wasn't happy about...".
Morata is now with Chelsea as he seems happy in the English premier league.
Jean-Luca Mascaro (@CalcioNews89)