Chelsea, Sarri: "I am happy since it isn't easy to beat City"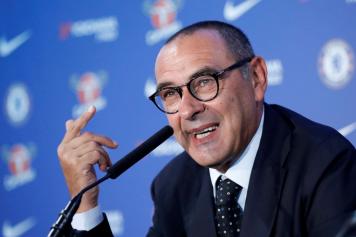 08 December at 21:45
Chelsea took on Manchester City earlier today in the EPL as Maurizio Sarri's team came away with the 2-0 victory (thanks to goals from Kante and David Luiz). Here is what blues boss Maurizio Sarri had to say on the game as he talked to
BT Sport (via Calciomercato.com):​

"
Result? Well I am very pleased. I am happy since it really isn't easy to beat Man City or coach Guardiola. We had a strong mentality today so I was happy. When we are motivated, we are a very good team that's for sure. We always have to play with this desire and if we do, then good things will come from it. We have to continue like this even if we weren't perfect. We did have some issues in the first half and we weren't perfect defensively even if we ended up getting a clean sheet. We did well in the second half and I think that we deserved to win. Hazard? I am happy with his game today. Let's keep on like this...".
For more news visit Caciomercato.com right now...