Chelsea target happy to join special club AC Milan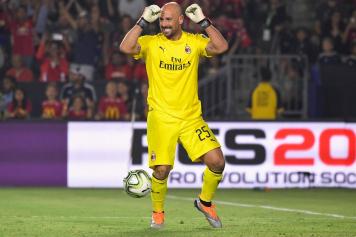 10 August at 18:40
Pepe Reina became the new goalkeeper of AC Milan and even after joining AC Milan on a free transfer from Napoli. However, the Spaniard says he is happy to be at a special club.
"It's a special club and always will be. Pepe Reina
went
on to say. When you're a kid, I'm honored and I'm honored .
"Taking Milan back to fight with the best is a wonderful challenge. I understand that the club has an important trust in me and I just want to thank them. It will be me to repay this trust.
"That does not change at any club I go to. We need to improve last year's position. That's the challenge.We need to be ready to take to the future, "he added.