Chelsea target Icardi 'nothing like' Balotelli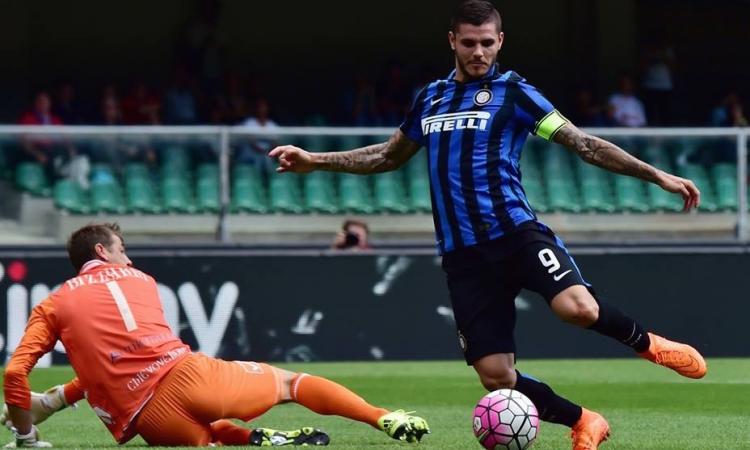 2015-03-10 - 10:10
Despite a 22-goal campaign in last season's Serie A, Mauro Icardi's exploits aren't just news in the sports world.
From his exit from Barcelona to his marriage with Wanda Nara, the former Sampdoria bomber has graced the gossip columns on many an occasion, even if it's only for his growing collection of parking tickets.
The Chelsea took the opportunity to defend himself in a recent interview with GQ Italia.
"I'm nothing like this Icardi "Bad Boy" image, which has become Icardi&Balotelli Bad Boys of late," the 22-year old striker claimed.
"I've never hung out with Balotelli, I don't know him at all.
"I don't think we have anything in common.
Last year's joint-top Serie A goalscorer also added that he doesn't play harder than he works, as his persona would have you believe.
"I live a very normal life, despite what people might think. I don't like going out, I prefer to stay at home in the evenings, and be with those close to me. I try and avoid parties and nightclubs."
Icardi seems to have done some growing up of late: having been developed into a more complete centre-forward by former Manchester City gaffer Roberto Mancini, he has also cut down on his outbursts on and off the pitch.
"I'm aware that I'm in the public eye, and behave accordingly. The rumours, the talk don't interest me, I don't even keep up with them. They're part of someone else's life, not mine."
The striker went on to expand on some fascinating insights into football, and how it forces players to deal with solitude.
"I've come to understand that the football world is a tough challenge. It isn't just a game, but a tough environment to be in. You need discipline, and the ability to cope with solitude. I have few friends because in football, everyone follows their own path. One never has the time to create a bond, the sport takes people in different directions."