Chelsea to complete double deal today or tomorrow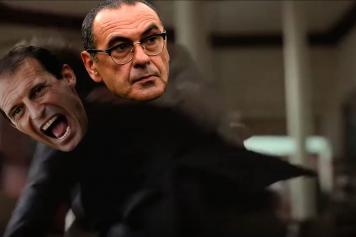 12 July at 16:20
Napoli lawyer Mattia Grassani has revealed Maurizio Sarri could join Chelsea today or tomorrow and Jorginho decided to reject Manchester City for Chelsea because of Sarri.
"We're not there yet, you have to be patient," Mattia Grassani said on Radio Kiss Kiss Napoli.
"It's a complex negotiation in terms of texts and technicalities. It's not simply based on Napoli giving the go-ahead to Chelsea.
"Not everything is done yet because [President] Aurelio De Laurentiis takes care of the smallest details and then dictates the line to me.
"He doesn't want to leave anything to chance in the future. When a Coach changes teams he tends to bring along two or three loyal lieutenants, De Laurentiis doesn't want that to happen so we're taking care of those details.
"De Laurentiis wants to close this window, after Jorginho goes to Chelsea then the route from Naples to London will be closed, for any player.
"Today or tomorrow Sarri could sign, it's close and is about to happen. As for Jorginho, he preferred Chelsea to Manchester City because of the destination and also because Sarri will be there with the Blues, it's practically all done."
CLICK
HERE
FOR SERIE A NEWS
CLICK
HERE
FOR PREMIER LEAGUE NEWS