Chiellini reveals why he is calm about captaining Juventus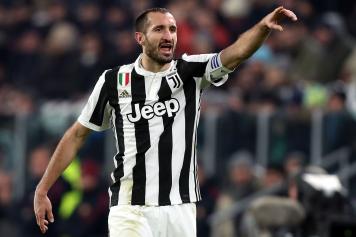 10 June at 12:25
During an interview with Sky Sport, Giorgio Chiellini explained that Juventus will not obsess over the idea of winning the UEFA Champions League, but give their best to win every competition they enter. The 33-year-old is currently on vacation in Canada, where he is attending this weekend's Grand Prix.
Here is what he had to say
:
"Obsessed by Champions League? No, we will aim to win everything as always. Now, with great calmness and serenity, we have time to rest and that's good. I'm sure next season we will do more great things, just as we have done in recent years.
"Captaincy? I'm getting older, that's the truth of the matter. I remain. I'll miss Gigi and that's normal. We hope to leave the younger players in a good situation so that they can continue this positive trend of results.
"Podium finish for Ferrari in Montréal? We hope it will be as red as possible."
(Sky Sport)
Jordan Russell (@JordRuss96)