Chiellini takes swing at Spurs' history after victory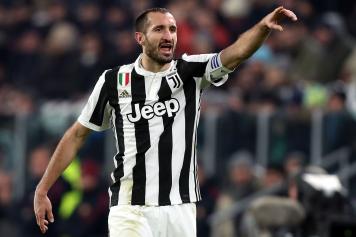 08 March at 09:00
Juventus defender Giorgio Chiellini said "it's the history of Tottenham" to come up just short in big moments as his side eliminated Spurs from the Champions League on Wednesday night.
"It's the history of Tottenham," he told BT Sport. "They always created many chances to score so much, but at the end they miss always something to arrive at the end.
"We believe in the history. I think yesterday and in the first game between Paris [Saint-Germain] and Real [Madrid], the history is important, with experience it's important, and tonight we use our skill and arrive at the win.
"Four years ago we were not as experienced, but growing year by year and match by match, we improve with many players. It is very difficult, we know, because there are all these big clubs, but we are here."
The 33-year-old also expanded on the important role experience played in the tie in his postgame interview with Mediaset, adding: "I think we deserved it over the two legs, but credit must go to Tottenham. They are lacking this little edge you need to win games like this, maybe.