Chiesa to leave Fiorentina on two conditions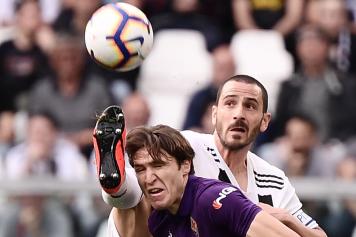 13 May at 11:00
A captain's armband or not, Federico Chiesa will not stay long at Fiorentina as he looks set to leave the viola club at the end of the season.
After a troubled year that is imploding on itself, first with the farewell to Pioli, now with the rift between the club and the fans. There is a climate of tension that does nothing to convince players to stay in Florence, not even those who, like the Chiesa, is strongly tied to the colours of purple.
Chiesa is, therefore, ready to leave Fiorentina but to do so on two conditions. The first is staying in Italy, a league that he feels he knows and feels good in. The second is to leave Florence with a smile, rewarding the purple club for believing in him and giving the management an indispensable offer.
Two conditions that restrict the circle of possible destinations to a few clubs, probably only to Inter and Juventus. Juventus has been working for over a year to try to find an agreement and according to Tuttosport has already presented a draft offer to him and to Fiorentina. 50 million plus the Orsolini (who must be convinced) for an overall assessment of 70 million and a five-year deal.