Chievo Coach believes they could have won against Roma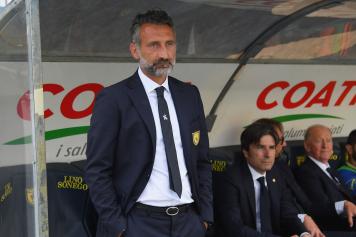 16 September at 15:20
Chievo made a top comeback against Roma earlier today, after conceding two goals in the first half, they bagged a brace in the second half by Valter Birsa and Marisuz Stepinski to clinch a crucial away point.
Coach Lorenzo D'Anna spoke to DAZN after the game praising his side's performance and the comeback they made after being down with two goals in the first half.
"It wasn't a bad first half all told, but we worked on what needed improving during the half-time break.
"It was very hot and we were struggling at 2-0 down, but we believed in ourselves and maintained our philosophy of football, even going close to a winner at the end.
"Chievo are on the right path. We had for a moment feared it'd be a repeat of the Fiorentina game (which they lost 6-1), but instead the team didn't lose their heads."
Roma have only won their opening fixture this season.