Chievo Verona deducted 3 points after capital gains fraud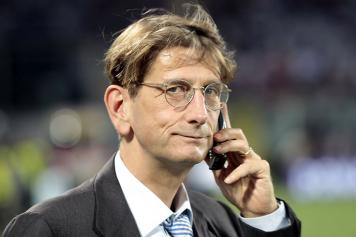 13 September at 14:55
Serie A club Chievo Verona have been deducted three points and fined €200,000, the FIGC confirms, after creating fictitious profits with Cesena by trading players to meet Serie A registration rules.
In a statement, the FIGC state:
"The Tribunale Federale Nazionale - disciplinary section - chaired by Cesare Mastrocola has accepted the referral of the prosecutor, sanctioning Chievo Verona with a three point deduction in the table, to be taken in the current season, and a fine of €200,000."
"
The TFN has also sanctioned the President of the club, Luca Campedelli, with a three month ban, as well as a one month and 15 days ban for the advisors Piero Campedelli, Giuseppe Campedelli, Michele Cordioli and Antonio Cordioli.
"The Tribunale decided that it should not proceed with the case against Cesena due to the revocation of their affiliation, sanctioning Guido Aldini and Samuele Mariotti to one month and 15 days."
For more news, views and features,
visit our homepage.