CM EXCLUSIVE: Juve could let Besiktas and Everton target Neto go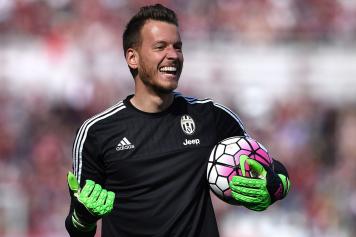 08 June at 16:23
During the last season,
Juventus
goalkeeper
Norberto Murara Neto
had only four chances to start. When he joined from Fiorentina, the Brazil international knew that he was going to be
Buffon
's backup, but he hoped to have some more chances. Now, he wants to regain a place in the Seleçao and, why not, play the Champions League.
However,
Juve
's plan for the 27-year-old is clear: he can be loaned if someone will pay his €2,2 m salary, or he can leave on a permanent basis for at least €10 million.
Everton
won't play in the next Champions League, but they can invest a high amount of money, and they have already contacted both the Piedmont's club and the player; on the other hand,
Besiktas
have started to track Neto during the last transfer window.
To replace the Brazilian,
Juve
are thinking about
Bologna
32-year-old
Antonio Mirante
: last year, the b
ianconeri
seemed quite doubtful about such possibility, now is the former Parma man who is not sure to accept the
Serie A
champions' offer.
M.G. – adapted from an article by Nicola Balice