CM EXCLUSIVE: Milan target Perotti 'not going anywhere'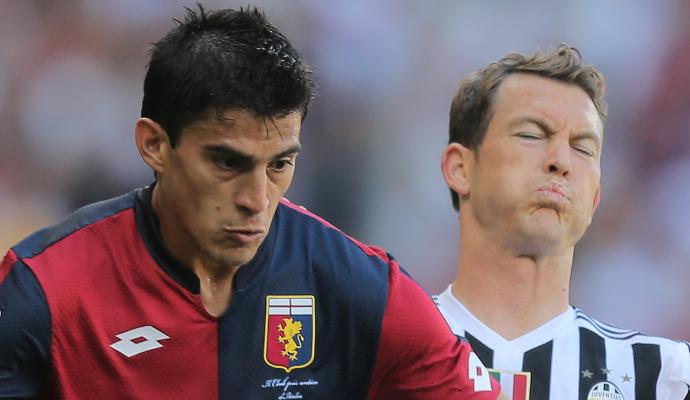 2016-03-01 - 18:26
Long-time Serie A fans will remember Graziano Battistini, who played in goal for Udinese, Verona and Bari in a respectable career, before becoming an agent. Today, he can count Frosinone goalkeeper Leali, Cagliari shotstopper Cragno and Cesena midfielder Molina among his clients.

He is also known, however, for working to bring Diego Perotti to Italy, which is why cm.com decided to stop by and have a chat about the Argentine's future. Perotti has been linked to both Roma and Milan, with the former the closer of the two clubs, and rumoured to be close to reeling him in.
Good evening mister Battistini. What can you tell us of Diego Perotti's future? Do you think he'll leave in January? There's talk of an offer from Roma.
I don't think so. From what i've heard, [Genoa president] Enrico Preziosi would only let someone so important go if he's offered a huge sum. It will depend from what is on the table. Genoa will know who to replace him with if he leaves.
Cragno's situationm is different, he's playing well with the Italian Under-21s but struggling to find playing time with Cagliari...
Exactly, I think the two parties will have to find a solution that allows him to play the most. We have a nuimber of suitors, both Carpi and Vicenza are interested after watching him play. We'll decide what the best solution is for his career... in the upcoming transfer window. For now, playing is all that matters.
You also represent Leali, can you explain what his situation is like? Does he run the risk of barely playing at Juventus?
He's very happy at Frosinone, where he's fought a very hard battle, which he would very much like to finish. The first thing on his mind is keeping Frosinone up, and there is absolutely no chance that he'll move in January.
We'll have to see about June, it seems so far away that is feels ill-timed talking about it.
Could he replace Buffon one day?
Buffon isn't the kind of goalkeeper that can be replaced. It's clear that Leali belongs to Juventus so when Gigi chooses to hang up his boots, the Bianconeri will have a goalkeeper they can count on. He could really suit them.