CM Sources – Raiola's conditions for Kean's contract extensions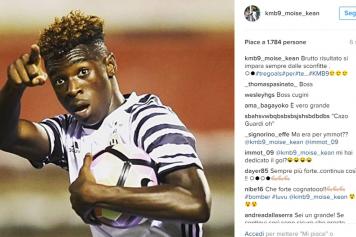 15 October at 09:40
Juventus starlet Moise Kean has just got his first senior squad call-up. The 16-year-old striker is the most interesting prospect of the
bianconeri
academy. He has all he needs to become
one of the best strikers of the future and Juventus want him to sign his first pro contract
to ward off interest of big European sides like Arsenal and Manchester City.
Trouble is, the player's agent, a man you might already have heard of, a certain
Mino Raiola
, wanted Juventus to loan him out to a big European club before signing a new contract with the Old Lady. Raiola imposed his condition before the beginning of the transfer window generating the
anger of both Marotta and Paratici
that want to keep the player, but are also tired of Raiola's smart tactics.
As of today, the two parties are closer than last summer to finding an agreement. There are still a few details to be fixed in Kean's new contract, but Raiola seems to have accepted the conditions of Juventus which see a bright future ahead for the Italian starlet and want him to fulfil Kean potential with the
bianconeri
shirt.