Coach: 'If Emery keeps using Matuidi on the wing, he'll move to Juventus'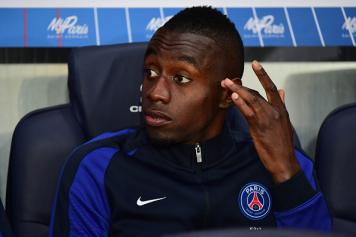 09 November at 14:23
It appears that the Blaise Matuidi door is still open to Juventus.
Close to signing the PSG midfielder in summer,
the Bianconeri found the Champions League contenders barring their way, forcing them to focus on alternative targets.
French football pundit and Coach Rolland Courbis claims that the midfielder could still want to force a move, especially considering that he isn't an automatic started at the Parc des Princes.
"It's complicated," he said last night on popular radio station RMC, "If [Emery] plays Matuidi on the left as he did against Arsenal,
then he [Matuidi] will prefer to move to Juventus.
"We don't know what Juventus offered him, but we also have to consider the sporting dimension, and Emery's will.
"He will be used [by Juventus] according to his qualities, that of a runner who can give a game rhythm and intensity.
"We'll see how he plays until the end of the season".
The 29-year-old midfielder recently
admitted himself
that he had "thought about" Juventus' summer offer, but that it had been rejected by PSG.
@EdoDalmonte