Coach: It's natural opponents pay special attention to Chelsea star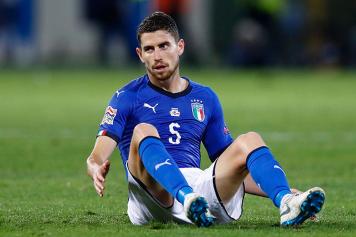 10 September at 20:00
After failing to make it to the FIFA 2018 World Cup earlier in the summer, Italy have started a new era under the leadership of new coach, Roverto Mancini.
The first match for the Azzurri was against Poland and the match ended in a 1-1 draw. It was Chelsea's new signing Jorginho who converted from the penalty spot to make sure Italy does not lose.
​During the game, the former midfielder of Napoli was man marked by several of Poland plyers and Roberto Mancini says it's only natural.
"They did mark him closely in the first half, but then he did very well after the break. It's only natural that when a player is the central engine behind the play, opponents will pay special attention to him.
"What went wrong in the first half was the number of misplaced passes. Considering the quality of our players, that shouldn't happen. When we attack, we also need more players in the penalty area."