Cocaine, heroin and cannabis made legal to World Cup 2018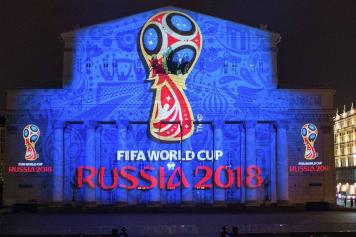 05 March at 15:15
Substances such as Cocaine, heroin and cannabis will be allowed inside stadium during the upcoming FIFA World Cup 2018 in Russia.
The footballing extravaganza, which will kick off in June later this year, will see the authorities in the Russian capital allow people to bring drugs like cocaine, heroin, cannabis, morphine and a host of other drugs into the stadiums.
The Eurasian Economic Union, which is based in Moscow, consists of nations like Russia, Kazakhstan and Belarus and will not prevent the entry of drugs till the time it is accompanied by the support of medical prescriptions.These rules will apply to all the fans who come to visit games during the World Cup
The Organizing Committee confirmed last Tuesday that narcotics will be authorized and police will have the task of verifying the authenticity of prescriptions, which can either be in English or in Russian.
Paradoxically though, smoking will not be allowed in stadiums in Moscow, St. Petersburg and Sochi. During the time of the tournament, travelers to Russia will have to fill out a form mentioning the drugs that they will use.
Kaustubh Pandey(@Kaus_Pandey17)