Match report: Benevento-Roma 0-4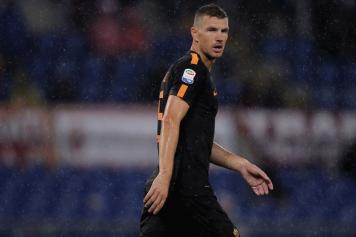 20 September at 20:05
Welcome to our live coverage of Benevento-Roma.
WHAT YOU NEED TO KNOW AHEAD OF THE KICK-OFF
Roma lost their last trip to Campania in Serie A against a club different from Napoli: 1-2 against Salernitana back in January 1999.
Benevento have lost the three home games played so far this season: 0-4 in Coppa Italia against Perugia and 0-1 in both league games.
Benevento have lost their last four games – on nine of the last ten occasions a team has started a Serie A campaign with a loss, they've eventually ended up being relegated (only Cagliari avoided that in 2008/09).
Benevento have already lost two home games this season, as many as they had lost in the whole Serie B campaign last season at their ground.
Roma are still on their longest ever run of eight consecutive Serie A away wins.
Roma have taken six points from the three league games they've played so far – over the last five seasons, they've always taken at least seven points from their first four fixtures.
Benevento have the negative record of the most goals conceded this season in the second half (5), while Roma have only scored one after the break this term.
Roma have already hit the woodwork four times – a league-high.
Marco D'Alessandro made his Serie A debut with Roma in 2009 – he's scored a goal against his former side back in April 2016 with Atalanta.
Edin Dzeko has scored 19 goals and made seven assists in his last 20 Serie A appearances (five goals and four assists in the last six on the road).
LIVE COVERAGE